Founder

Posts: 2105
Joined: June 5th, 2008, 3:20 pm
Favorite Game: Marvel vs. Capcom 2
Location: Metro City
Contact:
What did you do at 09/09/09 9:09:09 :???:
---
Mame Addict Extreme

Posts: 91
Joined: August 31st, 2009, 11:34 pm
Favorite Game: Galaga
Location: Toledo,Ohio
Contact:
i woke up lol didnt go to sleep till 5 goin to the the movie 9 tonight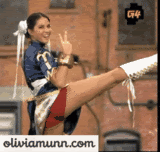 The Better Chun Li
Tod vor Unehre
Frogger NNNoooooo!!
---
Gold Skull member

Posts: 710
Joined: March 16th, 2009, 12:51 pm
Favorite Game: Snow Bros.
Location: Lakkoma, Greece
Contact:
Sleeping of course. But 10 minutes later I woke up

---
Site Administrator

Posts: 3504
Joined: December 11th, 2008, 8:41 pm
Favorite Game: Alien vs Predator
Location: LV-426 Acheron
Contact:
Walking to college. Didn't even realise the date till later that morning when I heard Jimi Hendrix,
If 6 was 9
, on the radio. They played nine songs in a row that all had something to do with the number nine.
---