---
ebarlow99
really no pinheads here?
---
Mame Addict Extreme

Posts: 91
Joined: August 31st, 2009, 11:34 pm
Favorite Game: Galaga
Location: Toledo,Ohio
Contact:
i am but no pincab anymore :(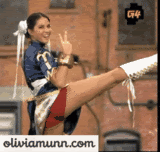 The Better Chun Li
Tod vor Unehre
Frogger NNNoooooo!!
---
Site Administrator

Posts: 3509
Joined: December 11th, 2008, 8:41 pm
Favorite Game: Alien vs Predator
Location: LV-426 Acheron
Contact:
I'm obviously a pinball fanatic (see
here
), but I don't have a cab to show. I'll leave that to those who have the space for such things.
---