THE MEMORY SCANNER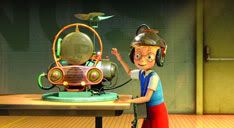 This thread is an idea taken from this
thread
. Anyway I made it in order to help the users find games they can't remeber their titles like the thread above. Anyway let's start:
I want to find a game with the following characteristics:
-It was a Shooter/Flying Vertical Game
-You had an aircraft and it had 1 characteristic: you were gathering armor parts and if you collected a certain number of parts (like wings) the aircraft would transform into a flaming bird, like a Phoenix !!! Another characteristic was that you could remove the armor parts and then they would fly around you and shoot whenever you shoot.
So if you have the title of this game, that would be fine.