Ok, I found the cool site that lets you design your own arcade custom to order. I thought it would be fun to design an arcade and then take a screen-shot of it and post the pic of your dream arcade here.
1. Go to
http://www.mameroom.com/ArcadeSystems.asp
to design you arcade
2. Take a screen-shot using print screen button or any other software you have.
3. Post picture here, and if you want put your custom total.
Here is my MAME Arcade fire theme.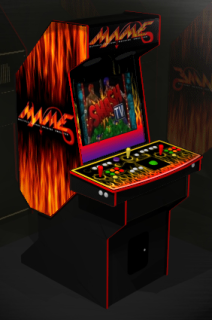 My Customized Total: $2,994.97